Our Experienced babysitters are available for...

After school sitting
Regular babysitting
Date day & night babysitting
Weekend sitting
Part time sitting
Last minute care
Ederly sitting also available
Our local babysitters are...

Well trained
CPR Trained & First Aid Certified
Available 24/6
Flexible
Responsible
Fun!
Loving & Caring
WE ARE HEALTHY AND FOLLOWING ALL INSTRUCTIONS TO STAY HEALTHY! WE ARE READY TO WELCOME YOU AND YOUR FAMILY AND GIVE YOU THE BEST SERVICE EVER!!! WE LOVE YOU, BE SAFE! ;)
SEE YOU SOON!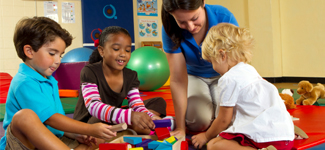 Aruba Babysitter offers parents a responsible caring and loving babysitting services in Aruba. Most of our babysitters are mothers themselves, also certified and that's why they know how to really take care of children and the importance of every detail.

If you are visiting Aruba and would like to spend a romantic evening with your spouse or just need some extra help, we are at your service. For that special day or evening we can take care of your precious ones with love and care.

We know the importance of your peace of mind so we keep you updated and in touch with your kids at all time.

As a result, ArubaBabysitter are consistently welcomed as an extension of the family.
*By booking ahead of time you secure your babysitting services and the same sitter for all your reservation!*
*We also can assist you plan your Aruba's vacation for free!!! For more information visit: www.expertconcierges.com
See you soon!


Aruba Babysitter Guidelines & Prices

The charges per hour varies between US $25-$30 (taxes included) per hour for one child; $3 will be added per extra child (Brothers & Sisters Only).

There is a charge per hour per family; daily-rates, weekly-rates, monthly-rates or group-rate are not applicable.

There is a 3 hours booking minimum. This just means that if you return early you are expected to pay your babysitting services for the full hours booked!
A 37% of the total amount is required up on reservation, there more details on the babaysitting request form...

Your babysitter is not allowed to leave hotel room/ property, unless given permission in written by a parent!
Thank you for booking with Aruba Babysitter!
CALL NOW! + (297) 593-5415 Or Whatsapp ;)
SEE YOU SOON!